Brixton-Chrome
Popular
Online Store / Posted 7 months ago / 284 views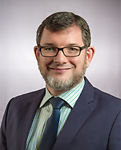 At Brixton-Chrome, you can shop from an unrivaled selection of stamps and postal history items from Canada and Provinces.
Every item is available for sale individually, and is graded using a rigorous point-based grading system. My pricing is consistent and my descriptions are the most detailed in the business, going well beyond Unitrade.
When you deal with me, consistency is what you can expect:
Consistent grading.
Consistent descriptions.
Consistent prices
Consistent packaging
I am presently moving my inventory over from E-bay, which I expect will be complete by July 31, 2018, and will be listing the remainder of my inventory over the next 2 years. So new items will be appearing all the time.