BGC Legacy
Popular
Other / Posted 1 year ago / 750 views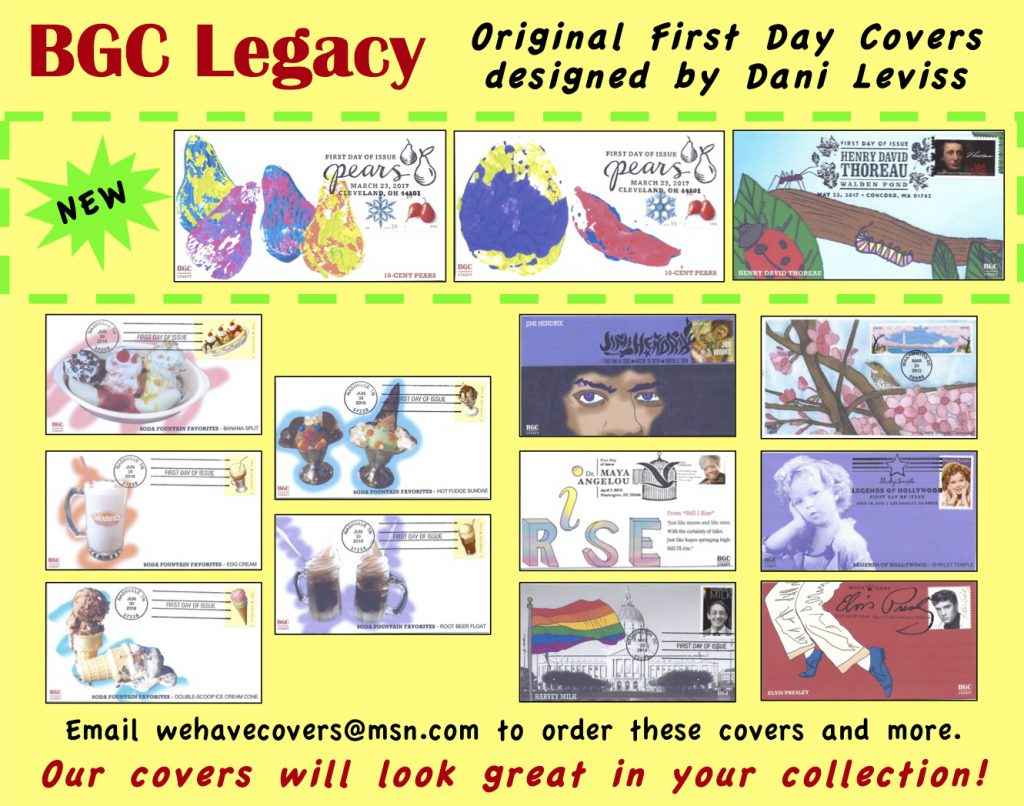 Featuring original first day covers designed by Dani Leviss, BGC Legacy is the next generation of Barry & Gerry Covers. Created by the family of Gerry Leviss, it continues the BGC cachet line with a new approach of original artwork. Mikey, Gerry's son, created the name BGC Legacy for the connection to its heritage, BGC, but also a look to the future. Dani, Gerry's daughter, creates the artwork and designs the cachets. Donna, Gerry's wife, researches and writes the informational text printed on the back of each cover.
A variety of methods are used for the cachet artwork such as sketching, digital painting, photography, printmaking, and graphic design. The hallmark of BGC Legacy is an eclectic approach, however all artwork is scanned, designed, and printed using a home computer.
For a list with images of BGC Legacy covers and to order, please email wehavecovers@msn.com
Our covers will look great in your collection!