Stamp collecting forums are a great way to network with other collectors from around the world. Stamp collectors oftentimes run into problems with their collections, many times due to lack of knowledge. By asking questions and helping others out on stamp forums, you can usually get timely answers and make friends with others at the same time.
Stamp forums also contain loads of past discussions that you can browse through, many of which will answer various stamp related questions you may have.
One feature just about every stamp forum has is a stamp exchange. In a stamp exchange, people list stamps they want to trade, and other members can reply with their offer. If the trade is agreed to, the members will send their stamps to each other.
Many stamp forums also allow the buying and selling of stamps. Members list (with pictures) stamps they have for sale, and set a price. Interested buyers will then work out the details of the sale through a private message with the seller. It should be noted that, unlike with eBay and other "real" marketplaces, there is no such thing as "buyer protection" or "seller protection" when it comes to forums. So be warned: buying/selling stamps on forums isn't the safest thing to do. If the transaction involves members with a good reputation though, things should be fine.
And finally, on to what you've been waiting for –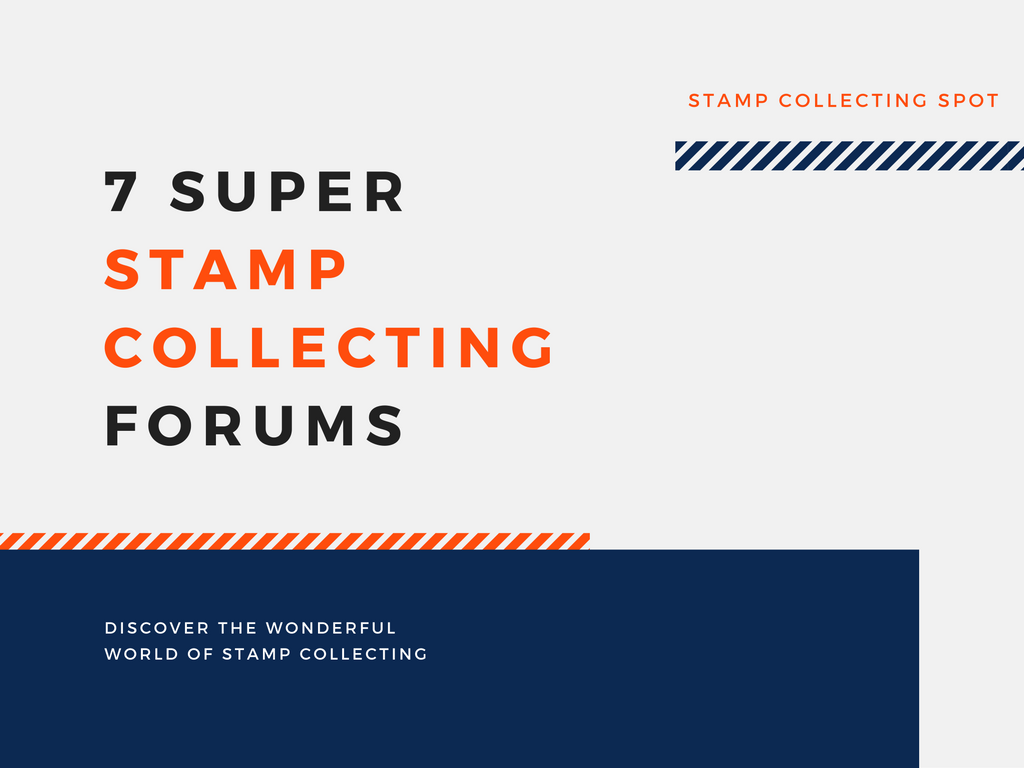 With between 15,000 and 20,000 members, Stamp Community Forum (SCF) is one of the most active stamp forums. SCF has thousands of topics with a wealth of knowledge. Features include threads covering just about every stamp-related topic possible, as well as buy/sell and trade sections.
Based in Australia, Stamp Boards is another large stamp forum, with over 16,000 members. Stamp boards is extremely active, with millions of posts, and includes threads for buying, selling, and trading stamps.
Stamporama is is one of the "big 3" stamp forums, with several thousand members and tons of topics. Stamporama isn't just a stamp forum — it's an "online stamp club" as well. Many features are included on Stamporama that other forums don't have, such as member exhibits and even a gazette.
With over 300 members and 43,000 posts, The Stamp Forum is quite active for its size. It includes, like the others, buy, sell, and trade sections, and even a giveaway section.
Despite being fairly small with under 200 members, Stamp Bears is very active with over 110,000 posts. Stamp Bears is known as the friendliest stamp forum, stating that they "operate under the principles of inclusivity, friendliness and a delight of the pastime we all share".
As the name implies, Stamp Exchange is more than just a stamp forum. Active buy, sell, and trade sections are present, making it a great way to collect and connect with other philatelists.
Hosted by Delphi Forums, this stamp forum is one of the oldest, with thousands of threads and posts. In my opinion, it's the hardest to navigate of all the stamp forums, but that doesn't seem to hinder its health.
Before closing, I want to make quick disclaimer – I am not a member of every forum I listed. I do stalk most of them though. 😉
---
Hope you enjoyed the list. Do check out some or all of these stamp forums, and if you haven't already, consider joining a few of them too. I can guarantee (from personal experience) that as a forum member, you'll learn a TON more about the hobby of stamp collecting.
Are you already a member of any of these forums? Do you know of a stamp collecting forum I missed? Feel free to leave a comment below — I'd love to hear from you!