Today I'll be explaining what "hinged" and "never hinged" stamps are, and the differences between them.
It's very important to understand the differences between the two, because one is more collectible (and pricier) than the other.
What is a Hinged Stamp?
---
A hinged stamp is a stamp that was, or is attached to an album page by a stamp hinge. I know this might be confusing if you're new to the world of stamp collecting, so let me break this down and make it easy to understand.
What's a hinge?
A hinge is a small, transparent, folded piece of rectangular paper coated with a mild gum (moisture activated adhesive).
How are hinges used?
Hinges are used to attach stamps to an album page by moistening the hinge, sticking it to the stamp, and sticking the stamp with the hinge to the album page.
Here's a good video by Kenmore Stamp Company on how hinges are used:
Try not to not touch the stamp if possible, as that ends up getting dirt and finger oil on the stamp which over time will lower the stamp's value.
Okay, so now that you know what hinged stamps are, let's discuss "never hinged" stamps.
What is a Never Hinged Stamp?
---
A never hinged stamp is simply a stamp that has never had a hinge attached to it. Never hinged stamps are far more desirable than hinged stamps (of the same issue), because of their "fresher" state. Never hinged stamps are in the same shape as they were when originally bought at the Post Office. Older stamps, especially those from the 19th century, are difficult to find in never hinged condition.
Hinged vs Never Hinged – The Differences Explained
---
Hinged stamps are, or were once attached to an album page with a hinge. Never hinged stamps were never attached to an album page.
Hinged stamps are less valuable than never hinged stamps (if they're both from the same issue).
Hinged vs Never Hinged – Visual Comparison
---
As a collector, it's very important that you know how to differentiate between a hinged and a never hinged stamp just by looking at the back of the stamp. Below are a couple pictures for comparison: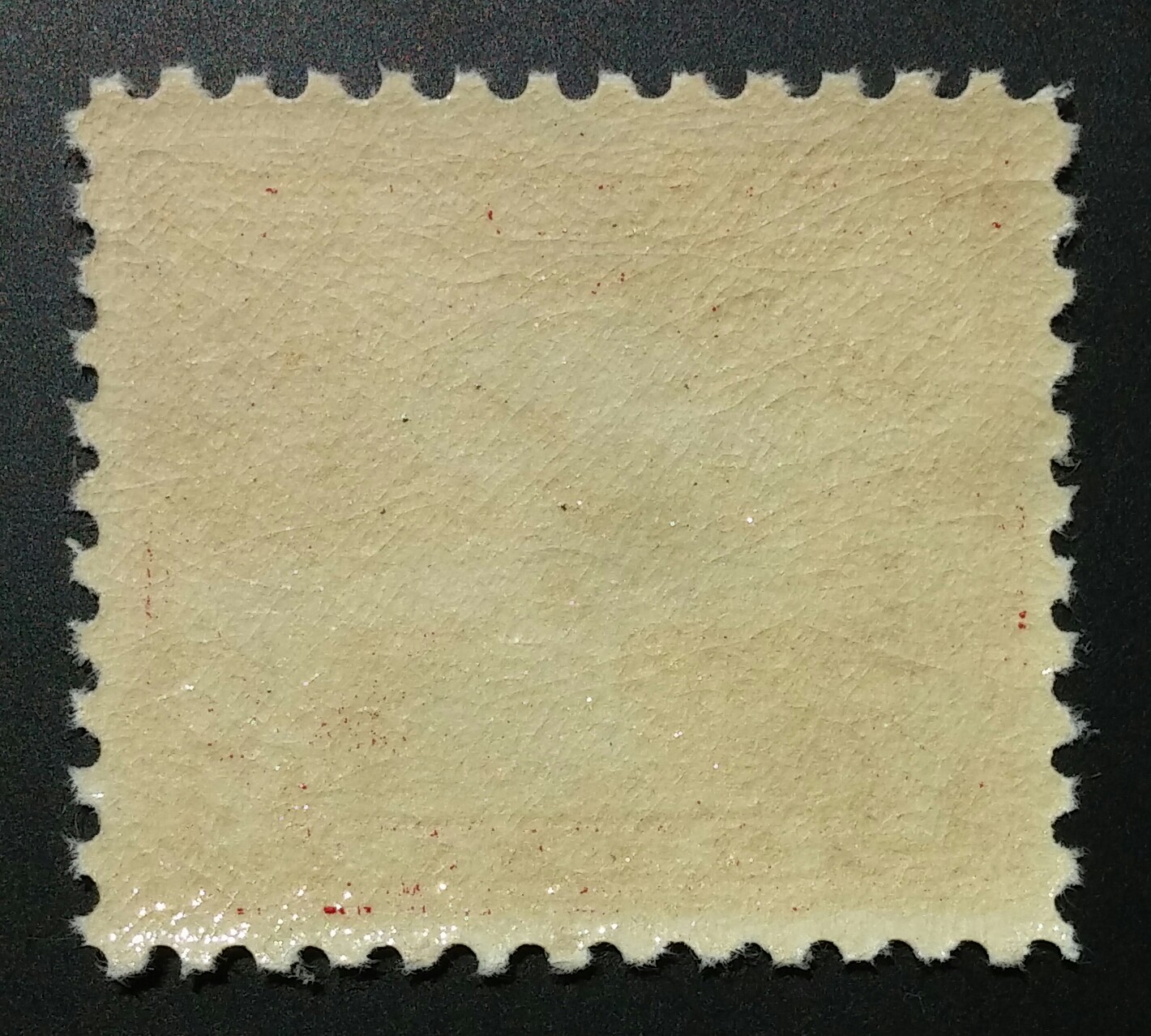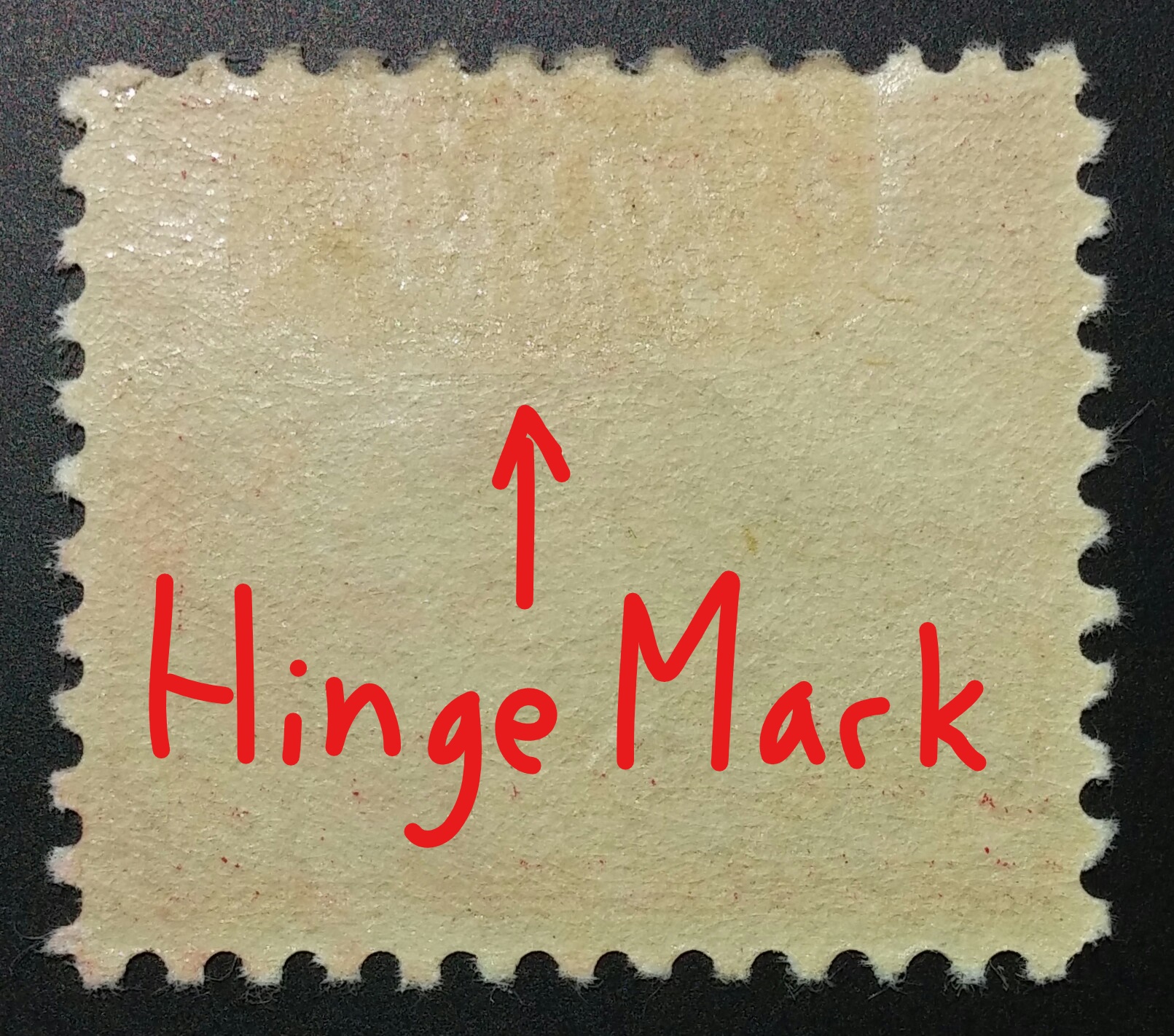 As you can probably see, detecting whether a stamp was once hinged isn't necessarily an easy task. Sometimes hinge marks are so slight, you have to use a magnifying glass and hold it up to a light source in order tell whether there's a hinge mark or not. This might surprise you, but the example stamp above actually has a very prominent hinge mark compared to some.
Wrapping it all up
---
So, there's obviously a winner between "hinged vs never hinged" stamps. But that does not mean hinged stamps are in any way bad or non-collectible. In fact, depending on the rarity, a hinged stamp can sell for millions. The only real difference is that never hinged stamps are closer to their original state than hinged stamps, which makes them more favored by collectors.
I hope this post has been helpful. If you have any questions or just want to share your thoughts, please leave a comment below. I'd love to hear from you!