In my previous blog post, I mentioned a "World Stamp Show" that happened in New York. Some of you may have been wondering what that was about. Consequently, I'm dedicating this whole article to World Stamp Shows, and specifically to the one that happened in New York.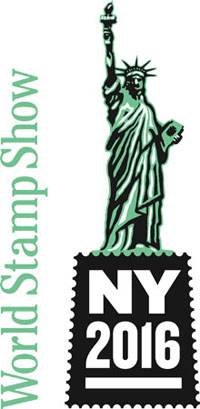 A Brief Overview of World Stamp Shows
---
World Stamp Shows happen once every decade. That's a pretty rare occurrence, so most stamp collectors only dream of attending one.
The first World Stamp Show was held in 1913 in New York. Since then, they've been held roughly every ten years, and the latest, also held in NYC, ran from May 28th to June 4th this year.
World Stamp Show NY 2016
---
The 2016 World Stamp Show was held at the Javits Center, located near New York City's Times Square. The show attracted an estimated 250,000-300,000 visitors during its eight-day run.
There were over 4,000 stamp exhibits at the show, providing visitors the opportunity to browse through a vast number of philatelic items. This video should give you a good idea of what the exhibits section looked like:
Instead of trying to describe the show, which is difficult especially since I didn't attend, I've added a couple more videos from which you can see just how vast the show was. Here's the first, which is shorter and more entertaining than the above video:
And for those who want to see a more thorough representation of the show, here you go!
There are a few more videos of the show on YouTube, but I didn't want to clutter up this blog post with them.
Anyway, that's what World Stamp Shows are. The next one is scheduled for 2026, in Boston Massachusetts.
I hope you enjoyed this post! I'm looking forward to the next World Stamp Show, and would love to attend.
What about you?
Even if you're not a stamp collector yet, stamp shows are really cool, with lots of interesting things to see and do. 😉
I would love to hear your thoughts, so don't hesitate to leave a comment below.