During the World Stamp Show in New York, the USPS issued six beautiful new forever stamps. The stamps bear a design closely resembling the design of six mid-19th century stamps. The USPS is calling the set "Classics Forever". George Washington is portrayed on three of the stamps, Benjamin Franklin on two, and Abraham Lincoln on one.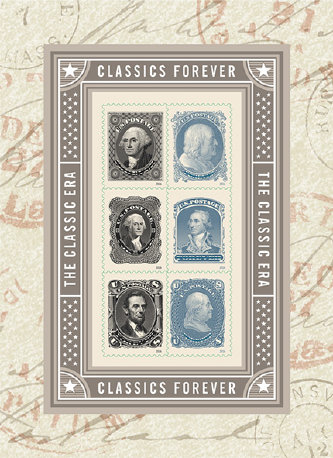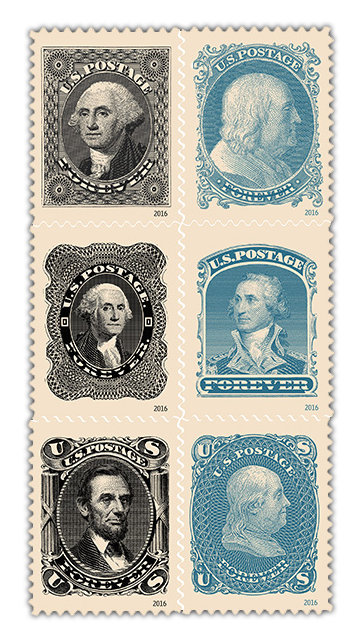 I've always loved the look of these classic stamps from the mid 1800's, so I'm really excited to see them reissued by the USPS.
For those who want all the technical details about these stamps, here you go!
FIRST DAY— June 1, 2016; city— New York, N.Y., and nationwide.
DESIGN: designer, art director and typographer— Antonio Alcala, Alexandria, Va.; modelers—Michelle Finn and Sandra Lane.
PRINTING: process— intaglio, offset;
printer and processor— Banknote Corporation of America, Browns Summit, N.C.;
press— Alprinta 74;
inks— intaglio black, intaglio blue; Pantone Matching System 9180 cream, PMS 4545 beige, PMS 7528 tan, PMS 7530 gray, PMS 488 flesh, warm gray, PMS 8 gray;
paper— phosphor tagged, block tagging;
gum— self-adhesive;
issue quantity— 18 million stamps;
format— pane of six, from 60-subject cylinders;
size— 0.77 inches by 1.05 inches (image); 0.91 inches by 1.19 inches (overall); 4.75 inches by 6.5 inches (full pane); 24.25 inches by 13.125 inches (press sheet);
plate numbers— none;
marginal markings— "Classics Forever," "The Classic Era" (stamp side); "©2016 USPS," USPS logo, bar code 586800 in two positions, plate position diagram, promotional text (back side);
USPS item No.— 586804.
Here's what the original six stamps issued in the mid-19th century look like: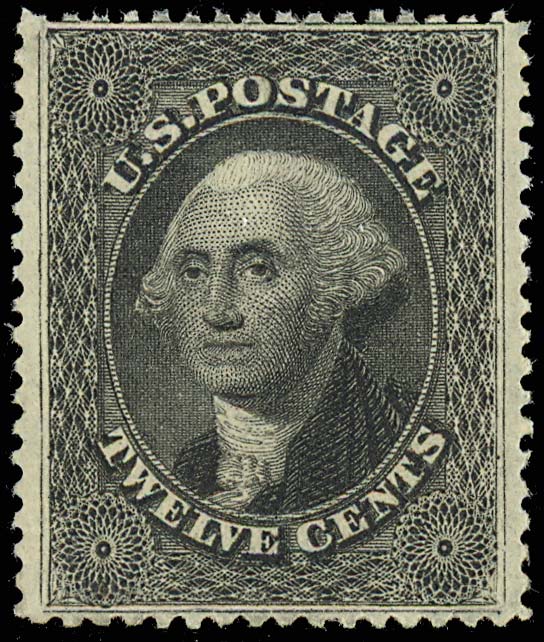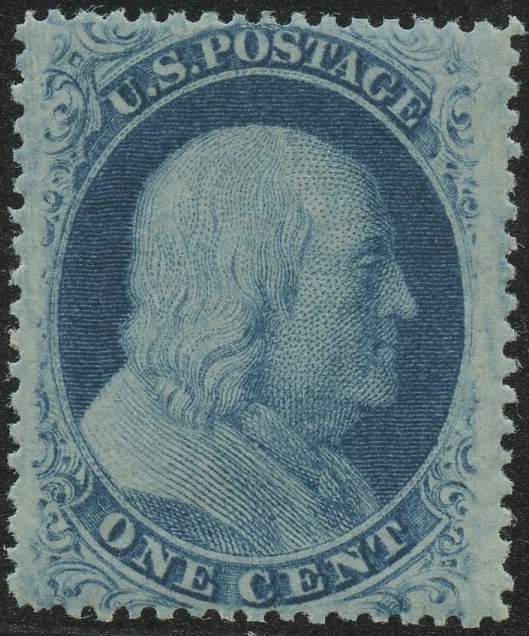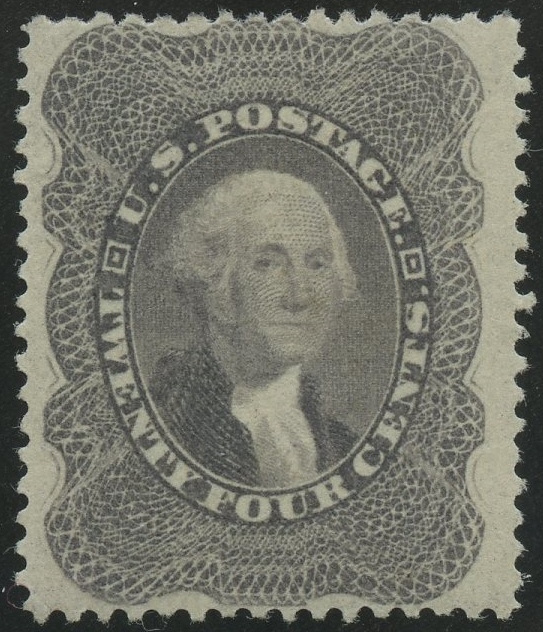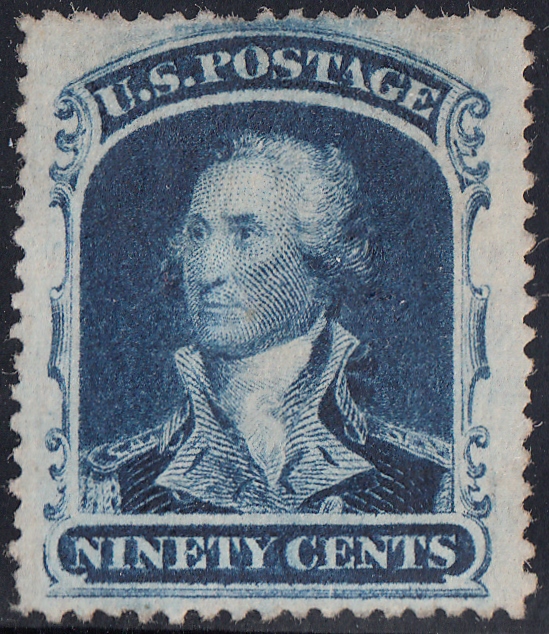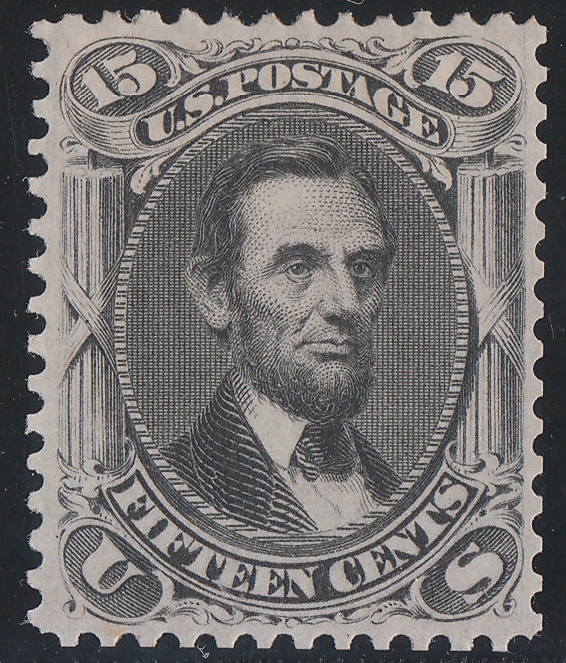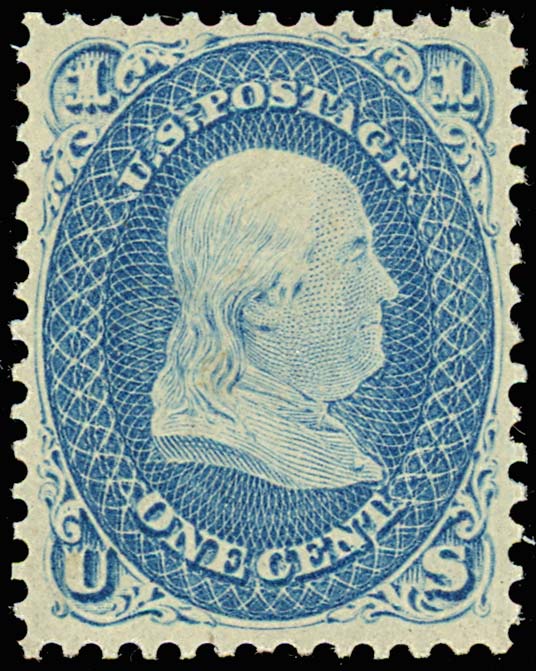 While writing up this blog post, I got thinking…
How cool would it be to assemble a collection of ALL these stamps, with each stamp design–new and old–placed beside each other? I think that would be awesome, and look really neat. I'm sure I'll shoot for it someday, when the necessary funds are there. 😉
Meanwhile, might as well pick up a sheet of the "Classics Forever" stamps while they're still available. Several different sites have them for sale, one being Amazon.com.
Hope you enjoyed reading this post, and feel free to leave a comment below. I'd love to hear from you!